1. It's Lithuania's birthday.
On 11 March 1990, the Supreme Council of the Republic of Lithuania adopted an Act on the Restoration of an Independent State of Lithuania. This year Lithuania becomes 25 years old (since the last independence, of course). Which means that she's one year older than me. Oh hey you pretty girl!
*11/03/2016 edit: Lithuania becomes 26 years old! Hey you lovely country! 🙂
2. As all the important days, the Lithuanians signed an Act.
The act emphasized restoration and legal continuity of the interwar-period in Lithuania, which was occupied by the USSR and lost independence in June 1940. It was the first time that a Union Republic declared independence from the dissolving Soviet Union.
3. Lithuanians = kick-ass warriors.
The Soviet Union somehow blamed that it was Lithuanian's fault that the URSS didn't work. Well, sorry about that you naughty people. If they want to be an independent country they have the right to be so!
4. There are parades literally everywhere in the country.
If you happen to be in Lithuania today go to the street. You'll be amazed by the amount of things that are going on. «Lithuania – our land».
5. It's the national «don't-mess-with-a-Lithuanian-day».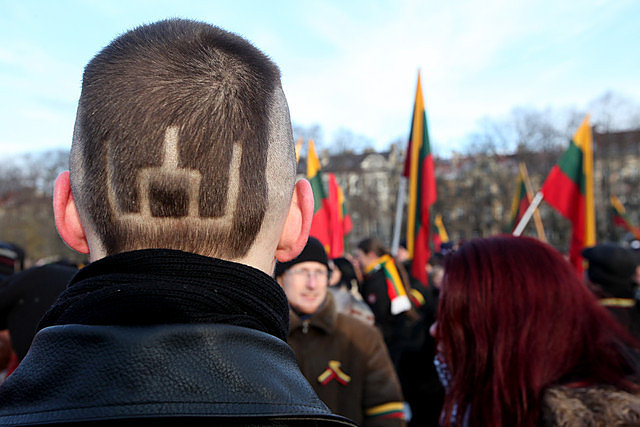 Today everyone goes to the street. Including some radical people. Some, how to say, extremely nationalistic people. And we all know that extremes ain't that good. So just be aware of that. And please, don't do these things to a Lithuanian.
6. Lithuania = role model.
The Act of the Re-Establishment of the State of Lithuania served as a model and inspiration to other Soviet republics. However, the issue of independence was not immediately settled and recognition by other countries was not certain.
7. Harder times were about to come.
Mikhail Gorbachev called the Act of Independence illegal and the USSR demanded revocation of the Act and started applying sanctions against Lithuania. If that wasn't enough, on January 13, 1991 Soviet forces stormed the Parliament building in Vilnius along with the Vilnius TV Tower. Unarmed civilian Lithuanians confronted Soviet soldiers. Fourteen people were killed and seven hundred injured in what became known as January Events.
8. Iceland ♥ Lithuania.
Iceland was the first to recognize Lithuanian independence on February 11, 1991. We ♥ you Iceland!
9. Bye bye URSS!
Finally, on September 6, 1991 Lithuania's independence was recognized by the Soviet Union.
Su Kovo 11-ąja! Su gimtadienu Lietuva!